IET Lead Free Wave Solder Machine MS•450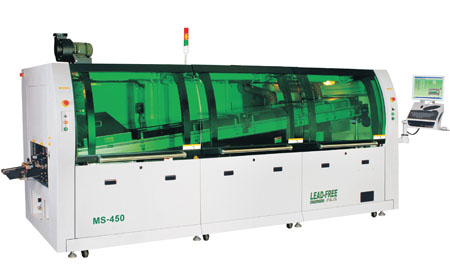 Manufactured by JT Electronic Equipment CO., LTD
* About JT
• Dimensions
• Specification Sheet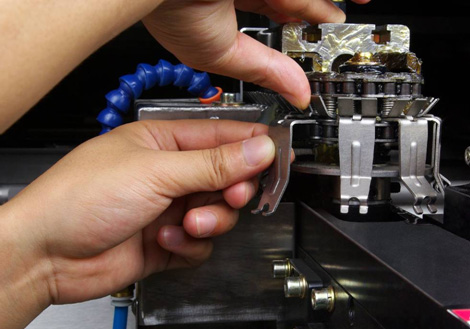 Conveyor System:
Titanium center support for larger and panelized PCBs. Flexible titanium fingers secure the PCB more reliably. Easily replaced if needed, reducing maintenance and down time. Integrated finger cleaning system with recirculating solvent reduces PCB contamination.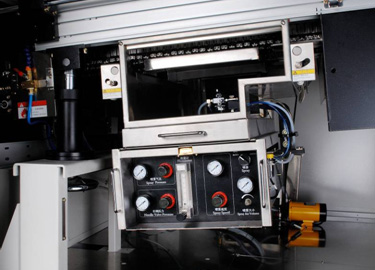 Automatic Motorized Spray Fluxer:
Spray nozzle is Servo Motor driven with speed and spray control. Provides consistent and uniform application of flux across any PCB at any conveyor speed. Automatically switches on and off when PCB is detected.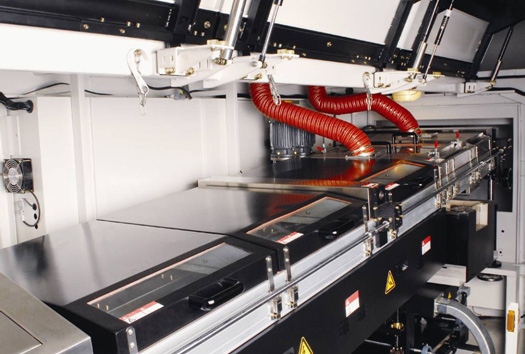 Three Convection Preheating Zones
Optimum preheating profile can be easily obtained. Effectively improves wetting ability. This is a key requirement for larger boards, larger components and for the higher temperatures required for lead• free applications.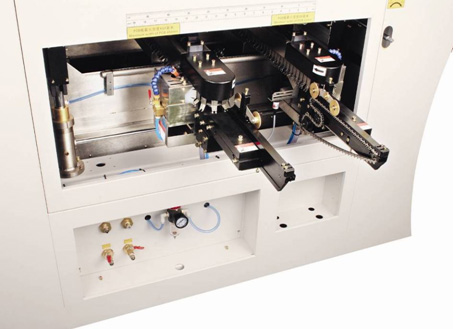 Inverter with closed loop control system manages the stability and accuracy of the conveyor speed. Board guides synchronized with conveyor system ensure boards enter smoothly into wave solder machine.
Windows XP:
Displays and records temperature control curves. Logs and prints production statistics. Automatically stores the operation and status of machine. Displays alarms in main window.
| | |
| --- | --- |
| | IR Boost Heat between the last pre•heater and the solder wave eliminates the loss of heat prior to soldering. This is a key feature and requirement for the high temperatures used in lead•free soldering. |
| | |
| --- | --- |
| | Anti•corrosion 1500 lb. capacity Titanium Alloy Solder Pot for lead•free solder. Automatic standby laminar and turbulent waves (within 30mm of each other) provide optimum temperature stability and reduced dross generation. |
| | |
| --- | --- |
| | Motorized Solder Pot: Motorized drive system raises and lowers the solder pot as well as rolls the solder pot in and out for ease of maintenance. |